4mini
"4mini" is a motorcycle category which represented by mini bikes such as HONDA MONKEY, CHALY, DAX, CUB and many other motorcycle with rather small engine. It is very popular among various countries leaded by Japan and Australia, and as you know, Japan have numbers of manufacture who brings out high quality custom parts into the world.Nowadays, many low price parts are being manufactured in Asian areas and Webike Japan also has a lot for you to see and to offer from top to bottom.
由Webike精选的摩托车
It is HONDA MONKEY that is the base of this mini racing machine. Known as "Mini-gale", this vehicle has been equipped with SP TAKEGAWA 124cc big bore kit for MONKEY and with SAITANIYA Panigale style full cowl. Its performance has greatly improved with OVER frame, a custom-made twin exhaust, brembo brake caliper and the such.
Motorcycle data
MODEL

PARTS

Big Bore Kit:

Wheels:

Rearsets Kit:

Swingarm:
An enhanced model of KSR, KSR-PRO. This vehicle draws attentions to its bright graphics and green anodized aluminum rearsets. The rear suspension is OHLINS. The machine is proud of the appearance as well as the high performance.
With YAMAMOTO RACING down-type exhaust and KITACO big fuel tank, this HONDA APE100 creates a strong impression. The engine has been improved with KITACO big bore kit and KEIHIN carburetor. The big tank has enabled a longer ride. The owner also has YAMAHA XJR1300, but s/he uses this APE on a round-trip tour of 100km or so. The Kumamon sticker on the tank is lovely.
Motorcycle data
MODEL

PARTS

Exhaust:

Fuel tank:

Big bore kit:
Shop Blog
Kit to install carburetor to MSX125(GROM) has been newly released from YOSHIMURA! [8th Oct. 2014]
Have you wanted to mount a carburetor to your injection type MSX125?
Well, here's the kit you've been looking for, just released from YOSHIMURA JAPAN!
There are two sizes for this carburetor, YD-MJN, developed by YOSHIMURA: 24mm and 28mm. It also corresponds to big bore kit. We recommend you to have both carburetor and conversion kit to obtain its full high power and reaction!
For more information, click
Carburetor Conversion Kit for GROM
Carburetor Set YD-MJN24 for GROM
Carburetor Set YD-MJN28 for GROM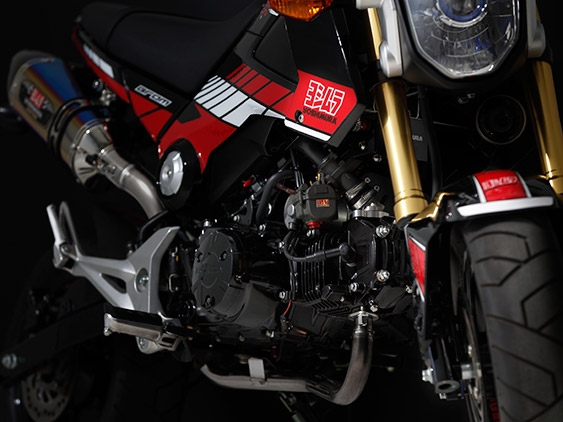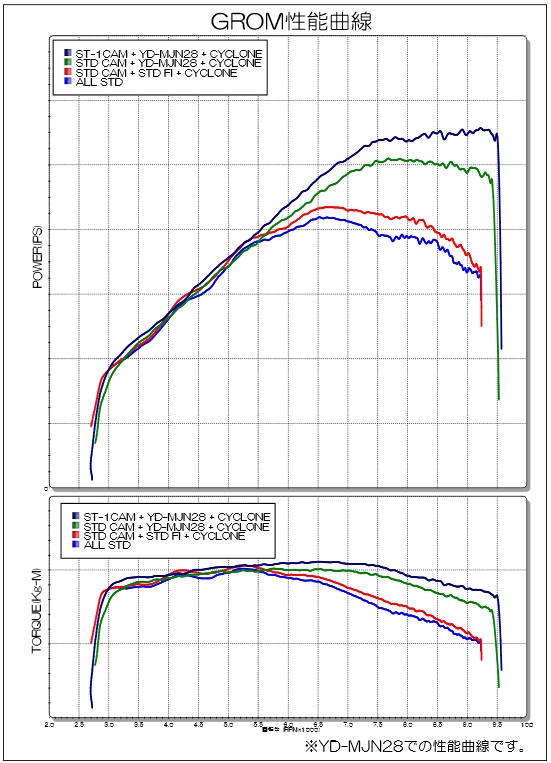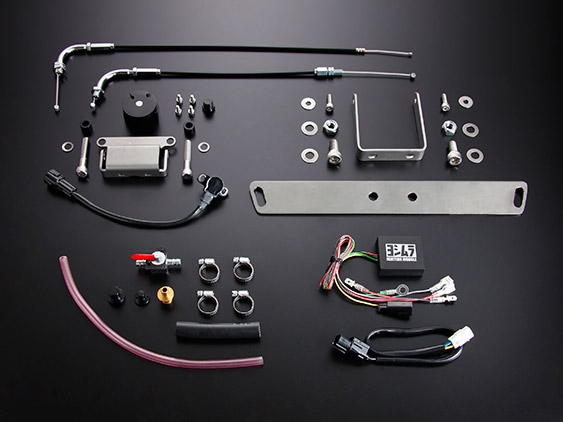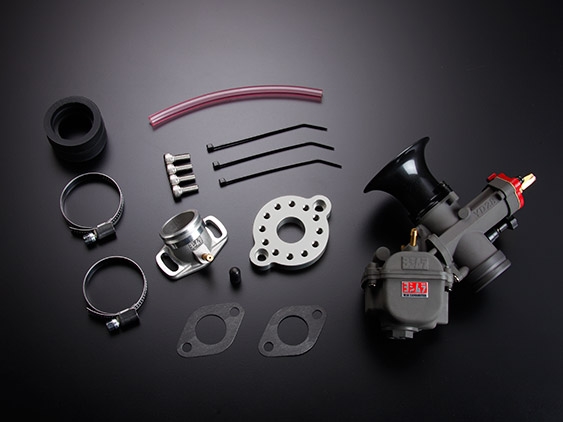 New Products Information [11th Jul. 2014]
A new S-Line Full Exhaust System for GROM from K FACTORY! An integral full exhaust pipe forms a 3D body line. That's S-Line!
With the integral type 3D stainless steel pipe, it produces both simple and impressive outlook while giving out powerful sound. By eliminating all the joints, you will not have to worry about exhaust gas leakage due to its exhaustion. Also, the body structure makes it easy to install!
For more information, click
S-Line Full Exhaust System for GROM
.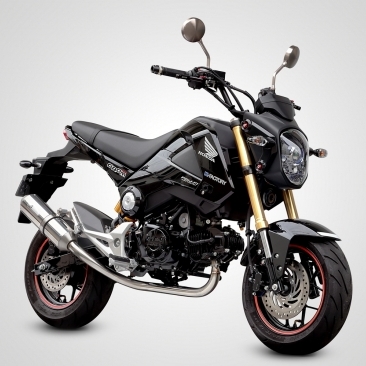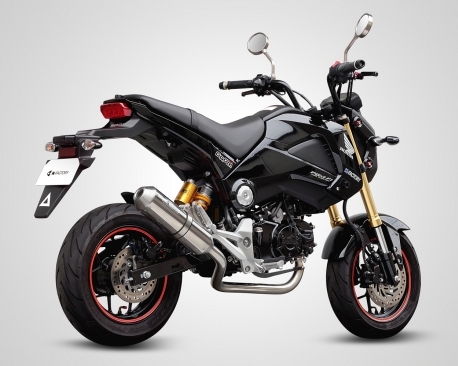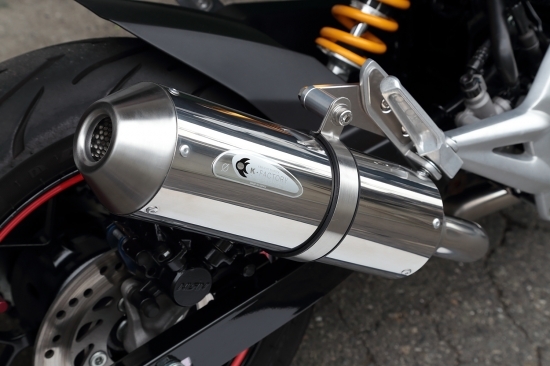 New Products Information [6th Jun. 2014]
You can change your MSX125 to MSX181 by installing this most powerful Big Bore Kit of KITACO! The use of Big Bore Kit is the easiest way to raise power of your motorcycle.
Now go ahead and experience its torque which becomes powerful from mid-speed range! It is a kit which can be used without changing the original cylinder head.
For more information, click
here